Another week done and one week closer to the Dornoch Whisky Festival!
How time flies when you're having fun! It's been yet again, another great week for us here but we just can't contain our excitement about our Saturday morning of the whisky festival!
We spoke about it a bit yesterday with the Delicious Desserts Tasting from the wonderful Douglas Laing but we just have to say a little more since it will be the kick off for the Saturday morning! And what an indulgent morning it will be! They will be using the Old Particular Single Grains paired with a variety of sweet treats so you can be sure it'll be a delightful morning tasting! As mentioned, it has been sold out already but do join the waitlist here so that we can see what we can do!
Moving on from that lovely Sunday morning indulgence, we have another indulgence which is also unfortunately sold out but for those attending, you're in for a treat with the Afternoon G&T held at the luxurious Links House at Royal Dornoch! The Links House is famed for its wonderful Afternoon Tea selection and to make it even better, you get to enjoy with your choice of 3 bespoke gins with another favourite Fevertree mixer! Although sold out, please do get in contact if you'd like to join the waitlist here.
Then we have the Grand Festival Tasting kick off! This of course, is the Dornoch Pipe Band Parade! We're delighted they'll be giving us such a fantastic opening since they only perform in the summer and on select events – so we consider it a bit of an honour that they will be officially opening the Grand Tasting! This will be held at Dornoch Square, next to the historic Dornoch Cathedral and of course, just seconds away from the Dornoch Castle Hotel where the Grand Tasting takes place! This will definitely be an opening to remember so although it is not ticketed, do come along as you won't regret it!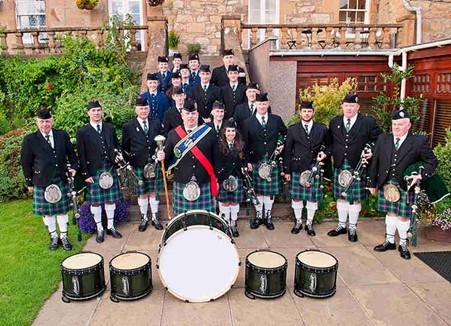 Phew, what a morning that will be and we can't wait for it! Only 33 days until it all begins!
Can't wait to see you all!
Until next time, whisky lovers!