Can you believe it's October already? Or as we shall fondly be renaming it: Dornoch Whisky Festival Month!
First and foremost, we are absolutely thrilled to have so many amazing exhibitors present this year and have been blown away by the support we've received! This year we have a fantastic range from independent bottlers, local distilleries, far away distilleries, well established distilleries, distilleries still getting set up, well, you get the gist! For the full range of who's coming and who's who at the festival, check out our exhibitors page and follow the links here.
For those of you that follow the Dornoch Whisky Festival on our social media channels we will be putting out the videos that feature our lovely VIP Stephen Rankin who will be letting you know all about the events.
We've had an amazing uptake on the Grand Tasting Transport tickets so make sure to get yours soon! Remember, if you're coming for the whole weekend (or even a different day) then there are public transport options available on our 'Getting Here' page.
Don't forget to eat in Dornoch either! There are still a few tickets available for some of our dining options, so make sure to check them out before you get here. Dornoch prides itself on having some absolutely wonderful food so make sure not to miss out.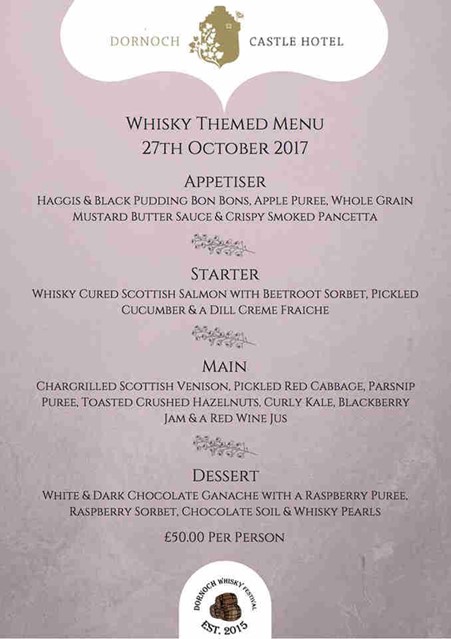 The Dornoch Castle have made a couple of wonderful additions to their menu with the help of Elixir Distillers so don't miss that!
Places to stay as well have limited availability so make sure to check them out as well, the link to the accommodation is here. Last but by no means least, it's the rest of the Saturday at the Dornoch Whisky Festival!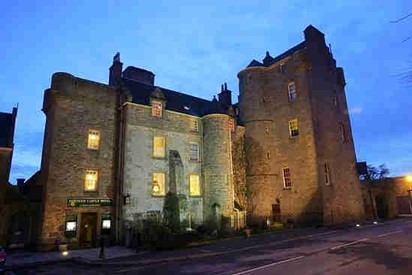 So, we left off at the Pipe Band Parade and now it's on to the Grand Tasting! It will run from 1pm until 5pm at the Dornoch Castle Hotel and you will each get 20 vouchers which can then be exchanged for drams of your choice. If you run out of vouchers, you can top them up at the Dornoch Castle Whisky Bar. There is a range of sweet treats and non-alcoholic exhibitors as well, so there really is something for everyone.
As you are the most important component of the Dornoch Whisky Festival we really do appreciate your feedback, so in your goody bag (as well as your own Dornoch Whisky Festival Glencairn tasting glass) you will also find a feedback form which we would really like you to fill in. There's a little added incentive in the form of a draw at the end, but we'll keep that a secret for now.
That will be drawn at the last drink up bell around 4:45pm so make sure to get those forms in for your chance to win.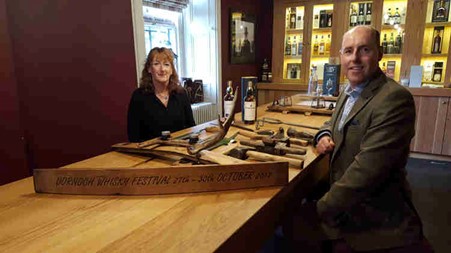 Then at 3pm we have the much-anticipated VIP Gordon & McPhail Whisky Masterclass that is now sold out but for those of you who managed to get tickets, you're in for a treat! Stephen has a wonderful line up of whiskies for you and he'll be talking more about that in the videos we'll be releasing this month. Here he is getting comfortable in the Carnegie Whisky Cellars ahead of his VIP Masterclass!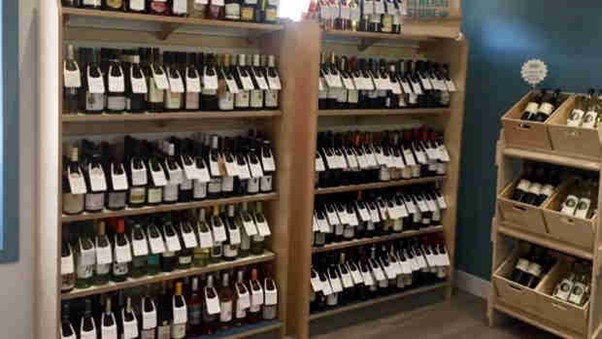 Straight on to another sold out event and that is the Cheese, Wine & Craft Beer Tasting held at the newly opened, just this summer, Dornoch Stores. Those of you who have tickets for it will be amazed with the pairings that the team are putting together!
Now obviously we wouldn't let you go hungry (or thirsty) at meal times, so that's where the Dinner Service at Links House comes in. The head chef has a particular focus on not only delightful dishes but also seasonal delicacies that are sourced right here in the Highlands. Make sure you get you ticket to what we know will be a wonderful meal in a truly luxurious setting.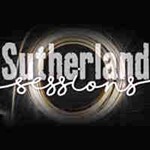 Then to finish the night, it's our Ceilidh! If you've never experienced a traditional Scottish ceilidh before then you're in for a treat and if you have, well, you're also in for a treat as this one is presented by Sutherland Sessions who pride themselves on knowing the very best of Scottish music and dance. If you're in town before the Whisky Festival then we highly recommend you check out Peach & Skeoch playing at the Clashmore Hall on Thursday 26th October.
Let's not forget that we have a very, very special raffle draw this year which includes a North Coast 500 Tour Package for two with a four day car hire from Arnold Clark Inverness and a three nights in the Dornoch Castle, four poster room with breakfast and dinner! There's also a round of golf for four on the Royal Dornoch Championship Course and a Carnegie Whisky Cellars exclusive bottle of Benromach (signed by out VIP) up for grabs.
Now all we have to do is wait the 25 days!
Until next time, whisky lovers!