A little weekend post from us here to let you know that we're just putting the final touches on the transportation options for getting to the Grand Tasting!
The tickets should be released at the beginning of next week so keep an eye out for that. At the moment tickets will be very limited, so please make sure to add yourself to the waitlist if tickets sell out fast and we'll see what we can do!
Until then, we can say that tickets will be £10 for the return journey from Inverness Whisky Shop (17 Bridge St, Inverness, IV1 1HD) to the Dornoch Whisky Festival Grand Tasting.
The coach will leave just outside the Inverness Whisky Shop at 11am and leave Dornoch again at 10pm on Saturday 28th October. This gets you to the Grand Tasting in time for the 1pm start and allows you to enjoy some of the other events happening around Dornoch that evening (including the ceilidh!)
If you do purchase the transportation ticket, please do keep in mind that you will need to present your Grand Tasting Ticket if you purchased it separately. There is the option to book the bus separately but this option is only open to those who have already purchased their Grand Tasting ticket. If you have not yet done so, then please use the option of booking the transport and Grand Tasting ticket combo together.
We have also published the public transportation options to the website here: www.dornochwhiskyfestival.com/getting-here. This includes airport, train, bus and taxi information that we hope is useful. Of course, we have plenty of accommodation options here if you'd like to make the most of the weekend and stay in Dornoch here.
Although there's still lots of great events that have tickets available, there has also been a few more events that have sold out so please, if you would like to attend one that has sold out, let us know and we'll add you to the waitlist for that event.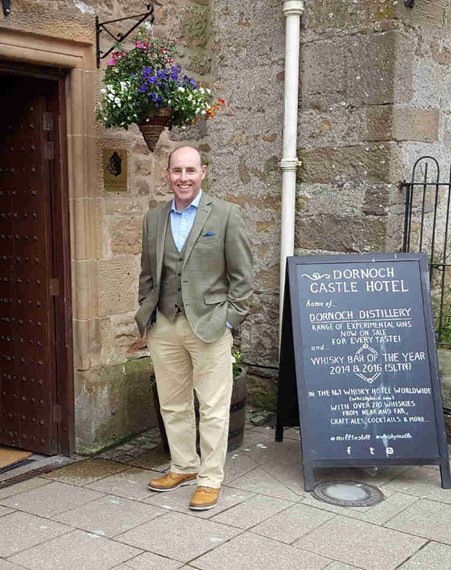 Finally, keep an eye out for our social media posts this week as we'll be releasing some videos with our amazing VIP, Stephen Rankin explaining what you can expect at the Dornoch Whisky Festival this year.
We'll also be putting the spotlight on a few more of the amazing distilleries and exhibitors attending our Grand Tasting. So make sure you check out our Twitter, Facebook & Instagram!
Until next time, whisky lovers!