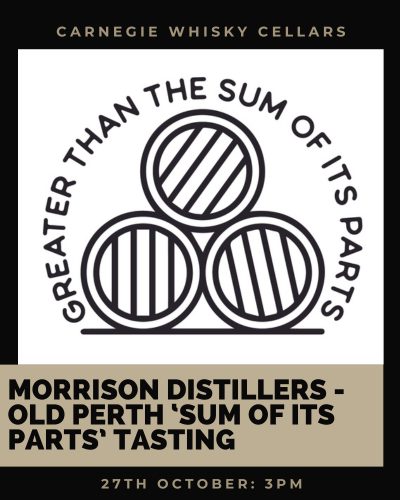 Morrison Distillers Brand Tasting – Old Perth 'Sum of Its Parts' Tasting
Old Perth brings together the finest of sherry matured malt whisky from a selection of pedigree Speyside distilleries and expertly blends them in our home city of Perth, Scotland.
Though this 'Sum of Its Parts' tasting, we are looking to highlight how blending whisky can result in a finished product which is greater than its individual parts, with enhanced depth and flavour.
Join Maree Chisholm as she takes you through a range of individual cask samples, the single malts which make up our carefully crafted blended malt. Each sample has been selected to highlight the complexity and balance that each fully sherry matured component provides, as well as tasting the finished products from our Old Perth range. We will finish the experience with a special edition Old Perth Vintage Collection 2007.