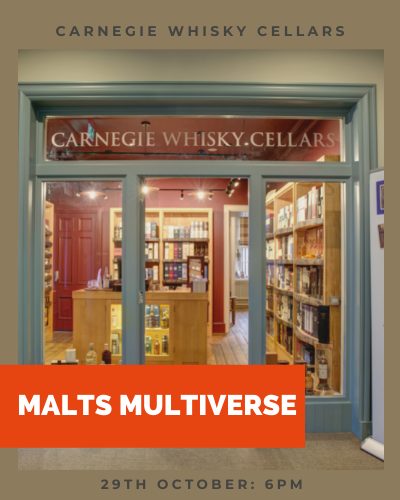 Malts Multiverse Tasting
Many will know of the 6 different whisky regions in Scotland and how, historically they all have their own traditional/stereotypical characteristics.
Islay = Peat | Speyside = Fruity | Lowland = Light… you get the drift.
Although you will be aware that whisky production has moved on in a way that almost all elements can be implemented/taken away regardless of location – there is still a strong stereotype that exists. We've heard many a person say they don't like Islay whiskies when really it's the peat they're not fond of! So, this year we're bringing you a twist on the usual regional characteristics and will see Michael of the Carnegie Whisky Cellars flip them on their head – Think of a complex, peated Lowland or a light, non-smokey Island whisky!
This one will be fun!