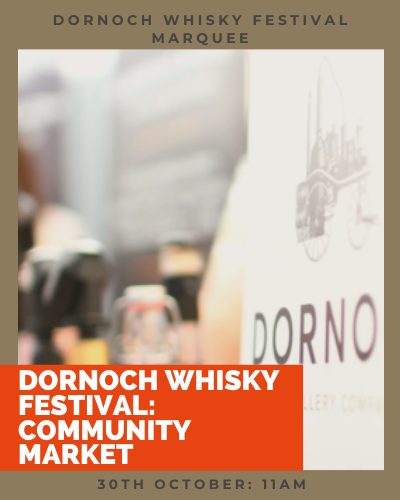 Dornoch Whisky Festival: Community Market
Our community market will give you a great chance to pick up some Highland goodies!
With a range of products from homemade bakery items, to photography and crafts, there's something for everyone here.
No tickets are required to purchase as this is a free event.