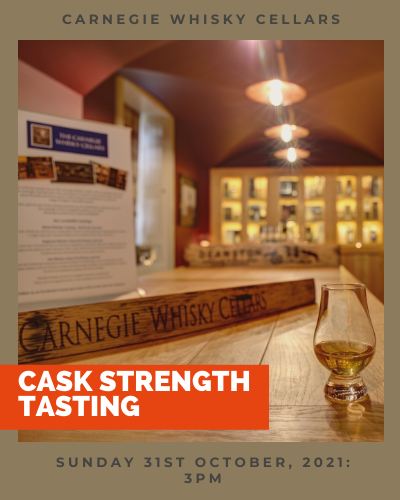 Cask Strength Tasting – Sunday
*Sold Out – New Dates Added on Friday*
Join David for this selection of cask strength bottlings that include six whiskies with a 57% ABV or above.
There will be a focus on the use of water and how the bottlings differ from their non-cask strength offerings.
Due to the size of the room – and the fact we are living in Covid-19 times – this tasting will be repeated three times to maximise the chances that everyone can make it.