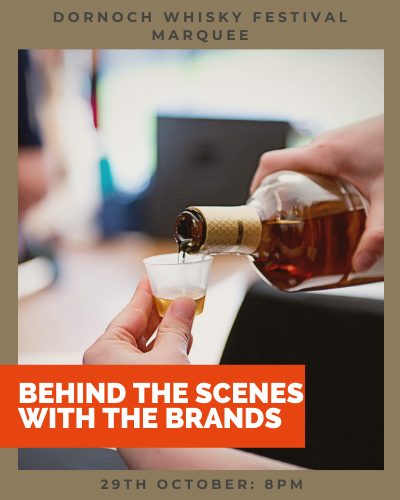 Behind the Scenes with the Brands
New for 2022, we will be meeting the people behind the brands on Saturday night!
This event will be led by you, the attendees. The brand ambassadors will start us off with a 10/15 minute informal chat about the products, process and general history of their brand (and maybe a dram!) The rest is up to you – if you have a burning question, this is your time to ask it.
This casual event is a great chance to meet other like-minded whisky fans, speak to some of your favourite brand ambassadors and enjoy a sociable atmosphere. So if you have questions about the whisky industry, would like to delve deeper into the understanding of the brands attending or just want to spend some more time with people in the industry then this is the event for you.
For the first year of this event, we are delighted to be welcoming Dornoch Distillery, Elixir Distillers, Lochlea, Loch Lomond Group and Nc'Nean. We have chosen these amazing distilleries to start us off as they all have very different histories, journeys and timelines of how their companies came to be.
We hope it will be an enlightening and fun evening; however, we have promised that no trade secrets need to be given away!