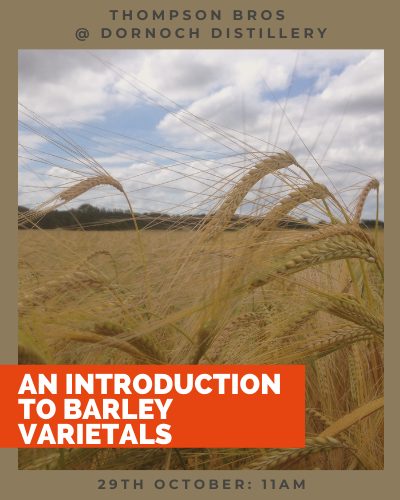 An Introduction to Barley Varietals – Cask Tasting
Over the past year, the distillers of Dornoch have been producing spirit from a number very old and antiquated barley varieties; as well as their consistent use of other heritage varieties such as Plumage Archer and Marris Otter. Now, they would like to invite you to share their experiences in using these heritage varieties at their Warehouse site. There will be lots of information available from the distillers, a chance to ask plenty of questions and a little cask sampling made using the various barley varieties.
BYOB – Bring your own blanket – it can get cold in the warehouse!